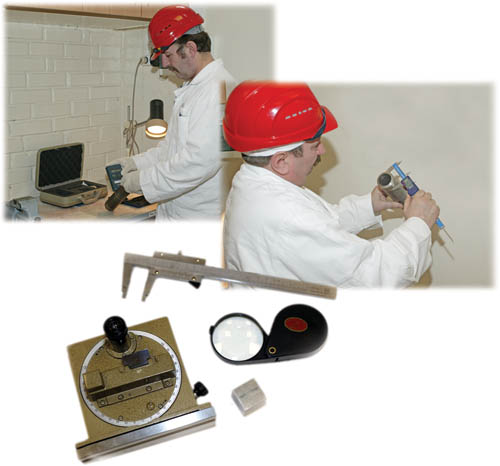 Visual testing is used to assure assembly and welding quality during construction / manufacture and during in-service inspections of the equipment.
Visual testing (VT) used to be applied to all welded joints regardless other testing methods.
Defects determined by means of VT: surface cracks, surface pores and porosity, undercuts, irregular geometries, etc.
Testing standards used for VT: LST EN 13018:2016, LST EN ISO 17637:2017, PNAE G-7-016-79, GOST 23479-79, RD 34.10.130-96.
Certified personnel: 2 VT level 48 specialists certified according to LST EN ISO 9712.